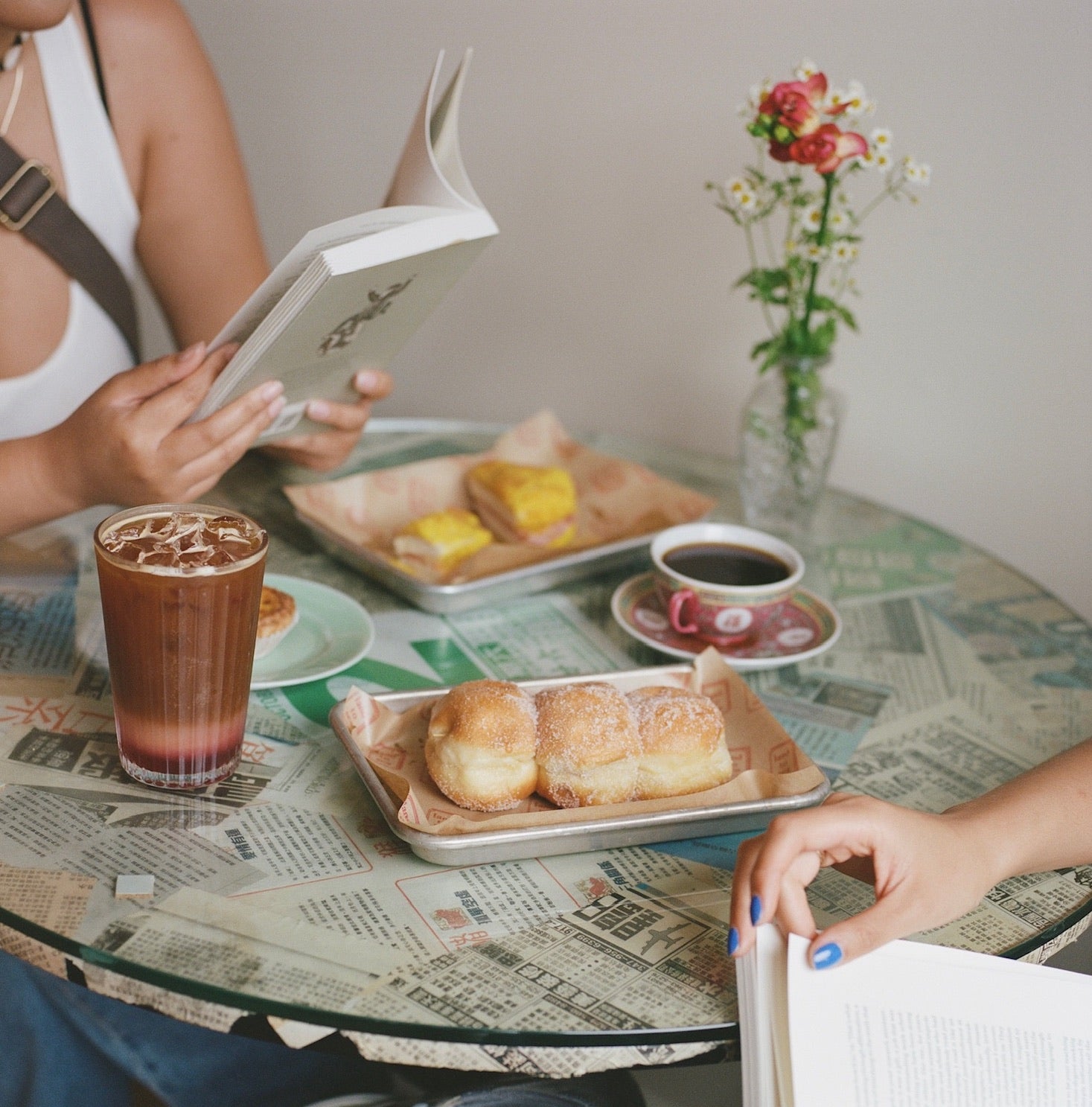 Land to Sea is a cafe and creative venue based in Brooklyn, New York serving specialty coffee and Chinese pastries.
We work with local creators and artists to host everything from art exhibitions, pop-up bake sales, workshops, film screenings and more in our space. Our work revolves around community and fostering a hub for creative expression.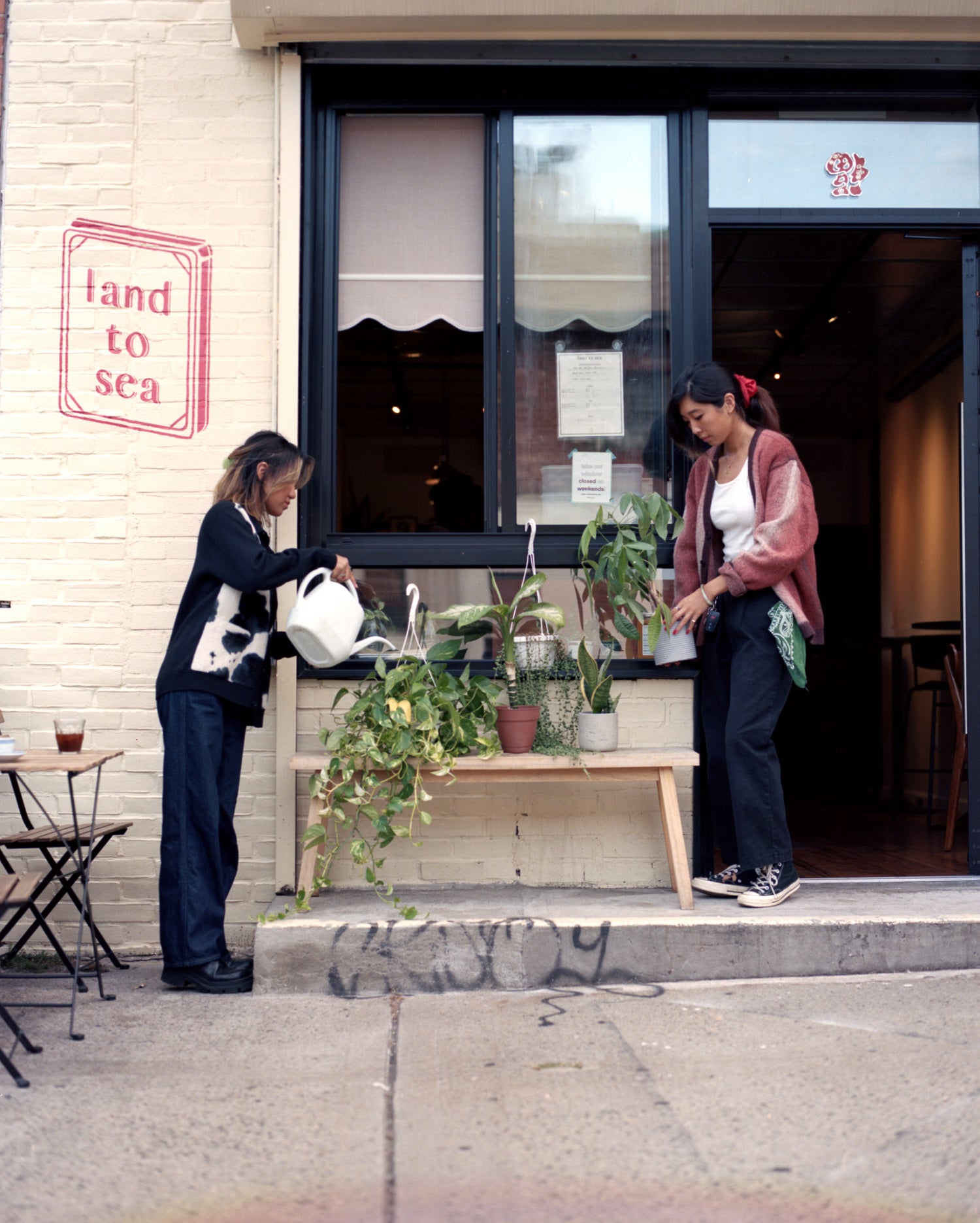 Land to Sea was born from a longing for 'home'. For us, home is more than the places we find ourselves in. Home is history - the objects that remind us of the sights and smells of childhood - the lucky cat greeting us every day, the warm, nutty smell of a cup of coffee in the morning.
We hope that Land to Sea brings you closer to feelings of home.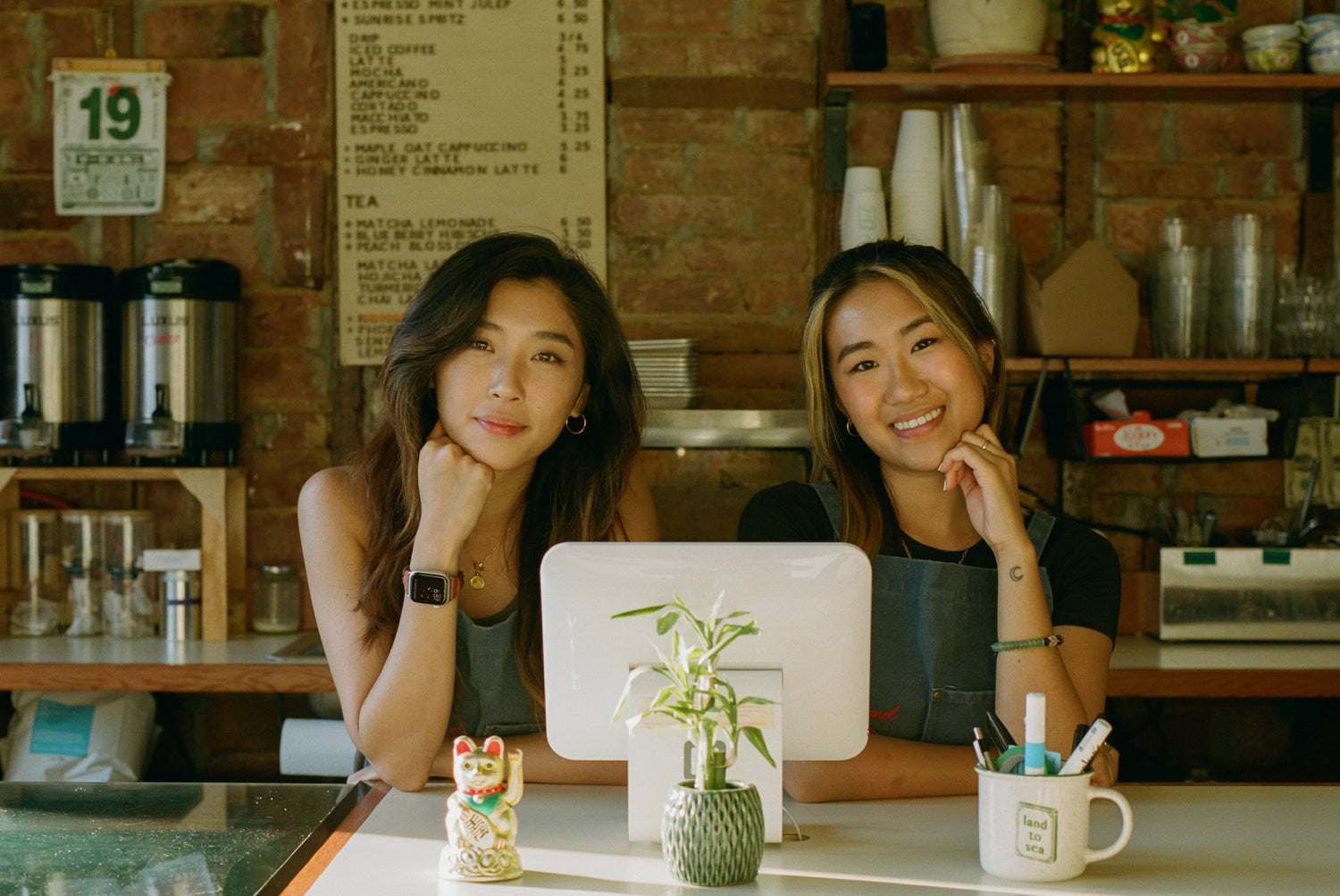 Our history drives us
As daughters of immigrants, it's important for us to tell the story of our heritage. The name Land to Sea is an homage to our families and the struggles they've endured to get us here – their stories are represented in the food we eat and the art forms we celebrate. 
Eva and Emily met in college in 2016 . They remained close friends as both connected over their desire to create something of their own - a place to connect, and a place that proudly represented their culture and heritage. Both being raised with parents working and owning their own businesses in the food & beverage industry, they felt a desire to return to this work. Land to Sea officially opened in October 2021.
"You want something with a unique twist that's still Brooklyn through and through? Pay a visit to Land to Sea on Graham in East Williamsburg."

Read the full story

"The space feels like a memory passed through generations, touched by each mind who calls it into existence, taking on a new form each time."

Read the full story

"...every part of the space, in physical design and concept, is a tribute to their families' stories and the cultural roots that ground them."

Read the full story